Events to be organised in 2017
CTT Calendar. British Cycling Calendar. LVRC Calendar. NECCL Calendar
Teesside C.T.T. 2016 Handbook. >>>>>>
Club Tens.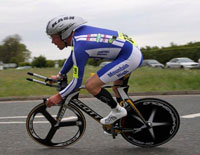 Held at 7.00pm on Thursdays on the A689 between Sedgefield and Wynyard from May 11th until August 24th. Entry fee £3.

Contact Email: Fred Simpson Telephone 01740 652298.
Open Ten Miles Time Trial
27th April 2019 at 2.00 pm on the T105 Sedgefield to Wynyard course.
Organiser Rob Spink 50 Whitehouse Drive, Sedgefield, Co Durham TS21 3BU
Entry fee £12.
Hill Climbs

Sunday 23rd of October at 11.00am on the TCH31.
Contact Carl Mustill Tel: 07984465097.