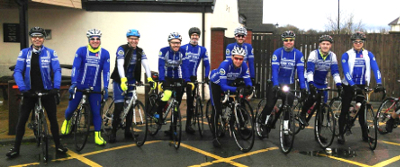 Ferryhill Wheelers have numerous rides throughout the year.
Details will be published here, on our Strava page and Facebook.
Guests are very welcome.
Full length mudguards are obligatory during winter months
(1st Nov - 31st March).
Upcoming Rides:
Sunday 19th November - Scorton Cafe
Leaving Gretna Aycliffe 09:30 for 60 mile round trip with cafe stop.
https://www.strava.com/clubs/18065/group_events/241417