Historical Documents and Photographs.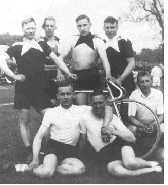 Early Track Riders including George Whitfield, Joe Smedley, Arthur Slater, and Tom Easter.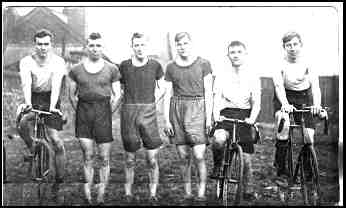 The end of the F.W.C.C. v Spennymoor Harriers race on 25 January 1930. From left to right;- C.J. Edmenson 1st G. Joyce 2nd R.K. Willans 3rd T.F. Willans 4th J.Fall 6th R. Lowe 7th.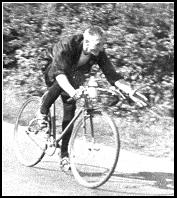 Tommy Easter riding the Middlesborough Coop 50 in 1939.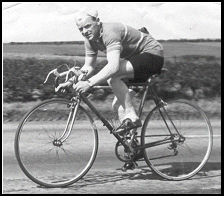 Bobby Edmenson in action.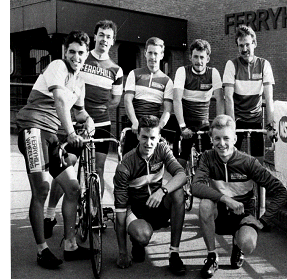 Team for Ferryhill Wheelers 2 day 1989 Dave Cook, Les Orton, Gordon Pannica, Billy Hart, Ian Maitland, Gary Firth, Tim Brown.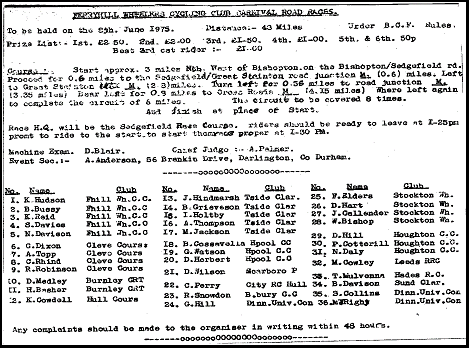 Start sheet for 1975 Festival Road Race.