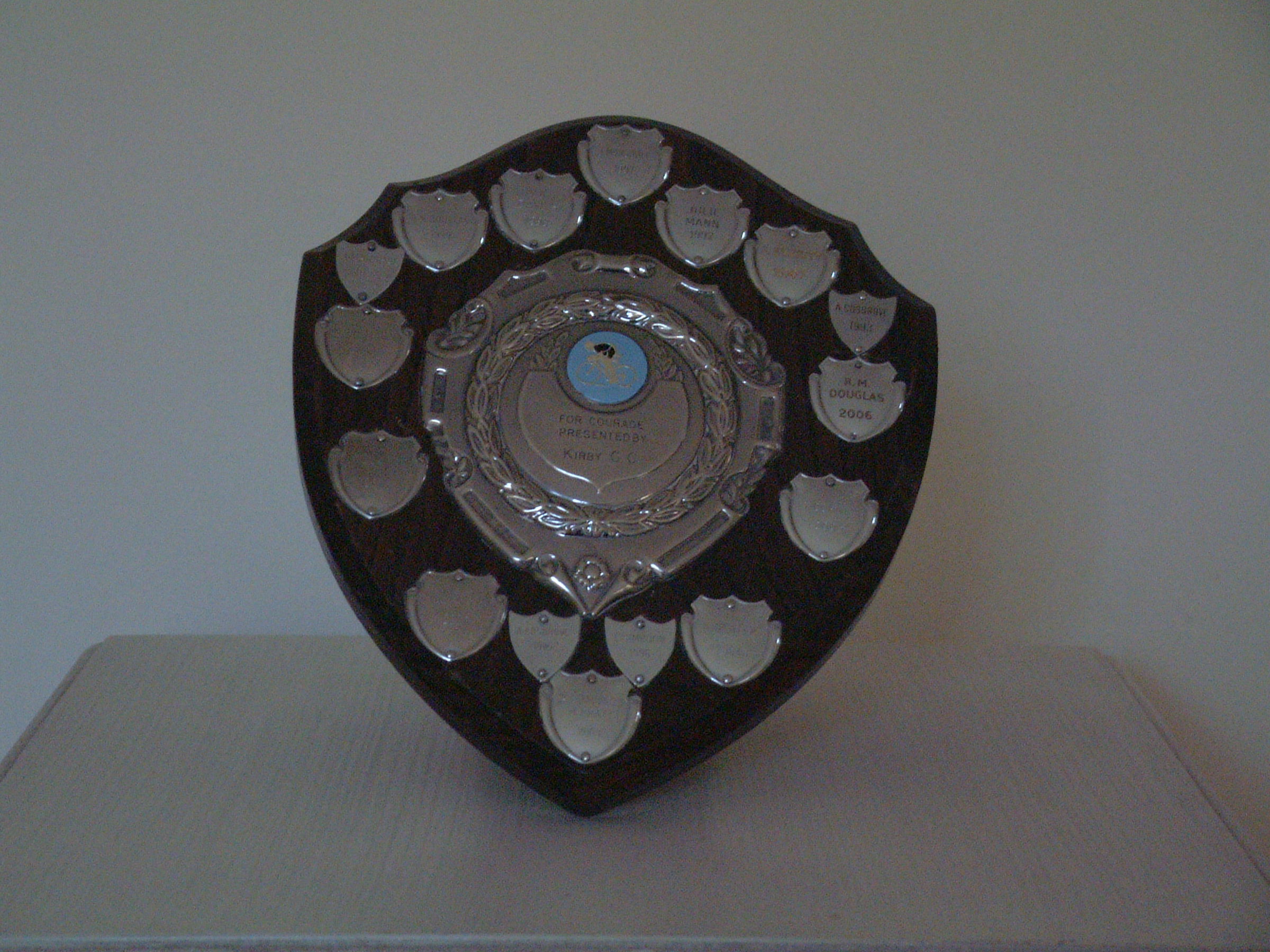 The Kirby C.C. Trophy
Awarded at the discretion of the Committee, this trophy is for the most courageous and meritorious ride of the season.
Height 9.5". Width 8". A wooden shield having a silver shield at its centre with a raised inset bearing a badge of a cyclist and the lettering " For Courage. Presented by Kirby C.C.". Small individual shields around the edge bear names of winners and dates. A hinged stand is attached to the back of the shield.