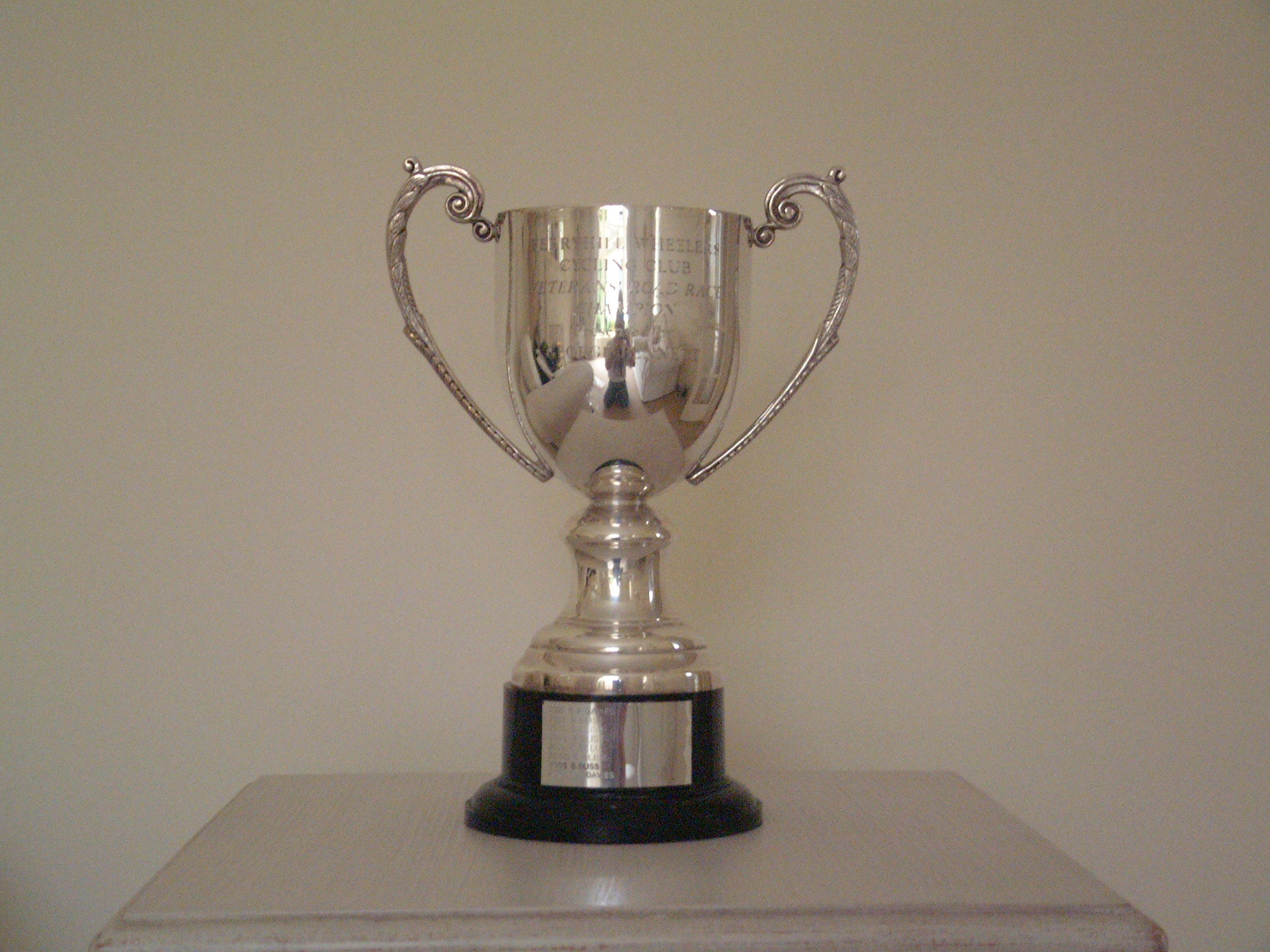 The George Bennett Trophy
Awarded annually to the veteran scoring the greatest total number of points in veterans road races in LVRC, BC or TLI non handicap event. A rider cannot score six points for a category win unless their are seven or more riders in the category. Points to reduce in line with the number of riders e.g. four riders would equal 3 points for a win and so on.
Overall height 12". A silver plated cup with curved ornamental handles and engraved 'Ferryhill Wheelers Cycling Club. Veterans Road Race Champion. Presented by George Bennett'. It stands on a circular black plinth with a silver plate for winners' names and dates.