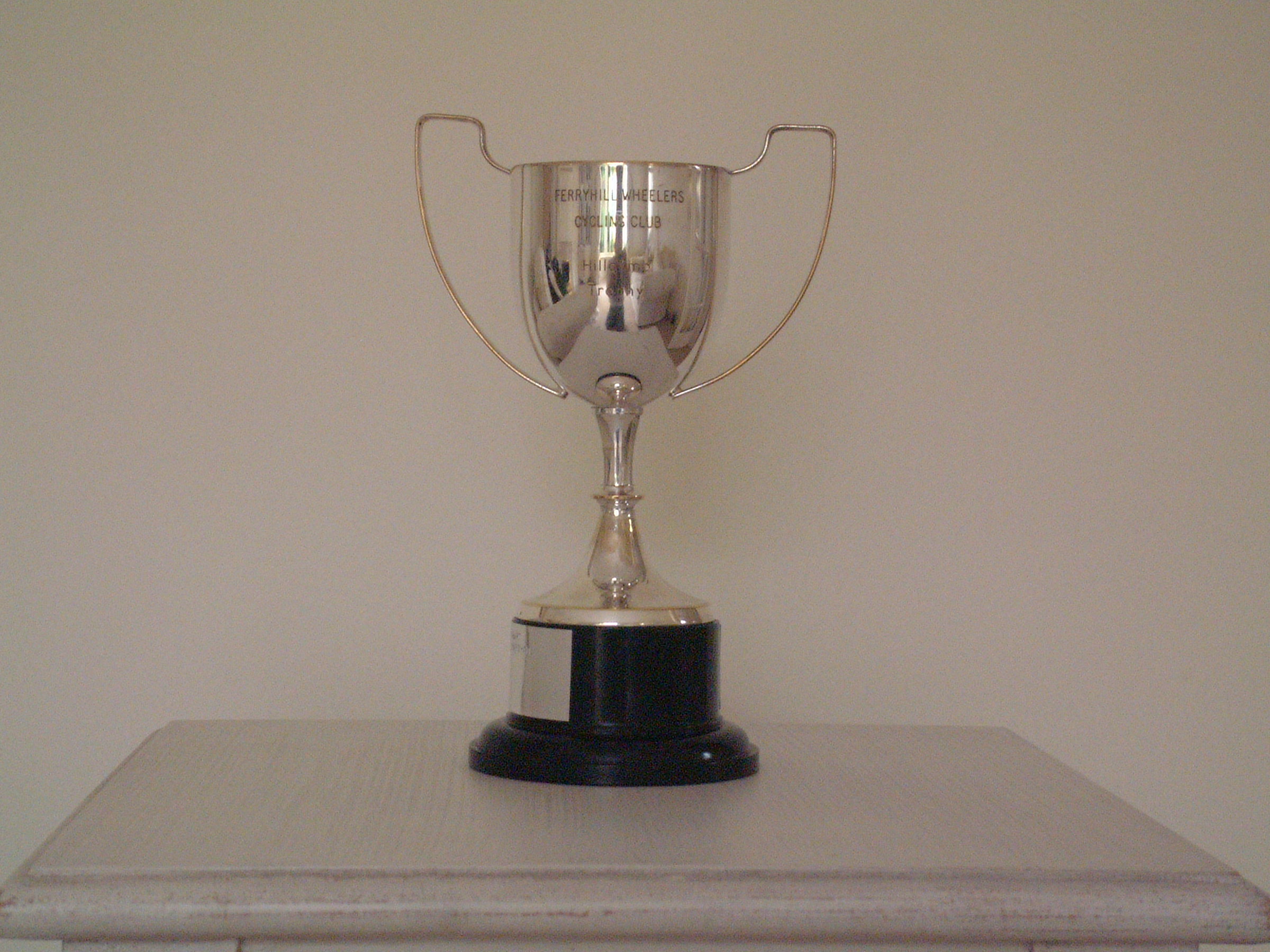 Awarded to the highest placed rider in the event designated for that season to be the Club Championship.
Known winners were 1955 D. Edmenson 1956 W. Smith 1975 K. HudsonReplacement cup purchased 1990.Overall height 9.5". Cup 7" high. Plinth 2.5" high, 5" diameter.
A plain silver plated cup with curved plain handles. "Ferryhill Wheelers Cycling Club Hill Climb Trophy" is engraved on the cup. The circular plinth has a silver band bearing names of winners and dates (from 1990).