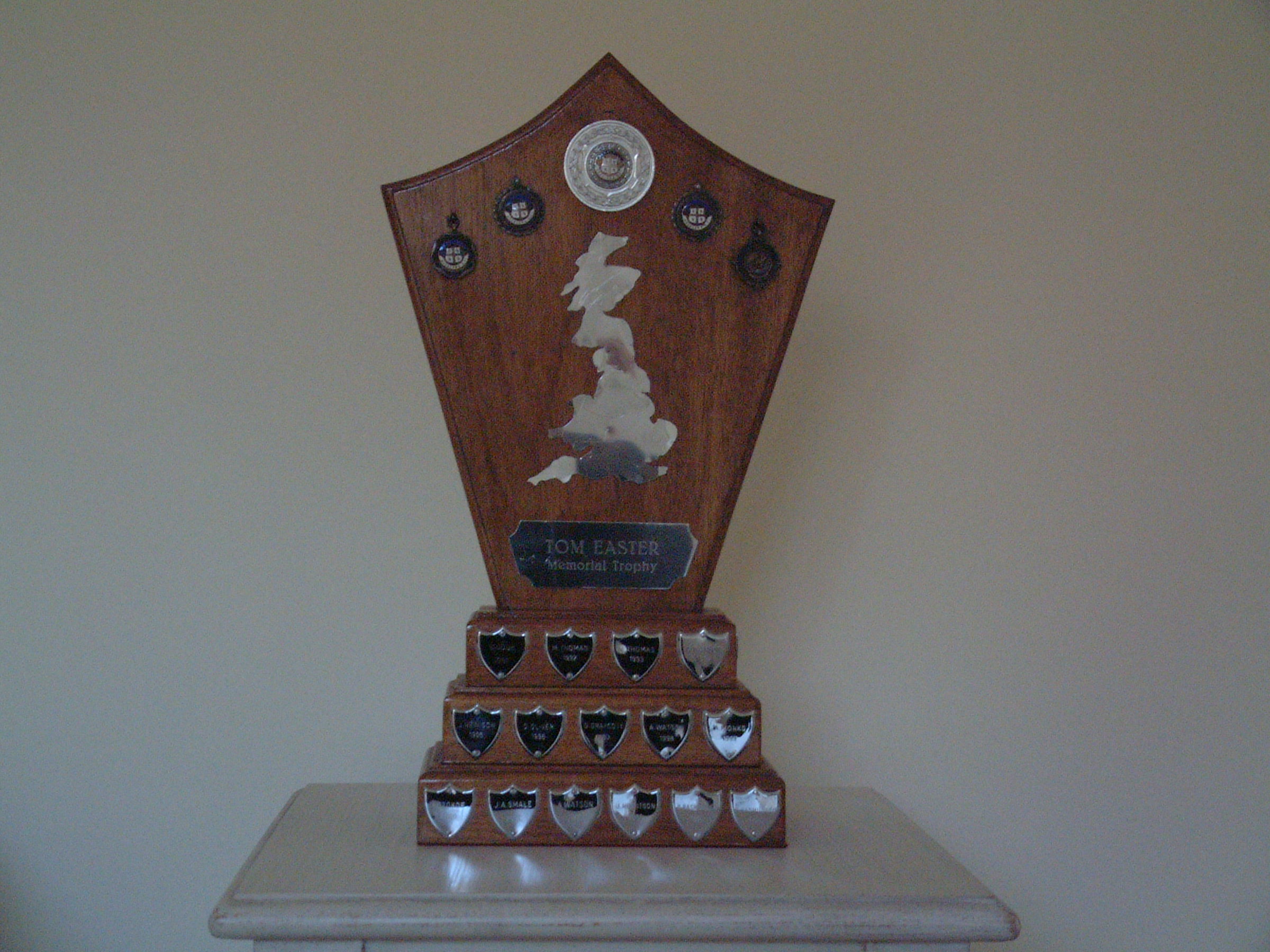 The Tommy Easter Trophy.
Awarded to the rider achieving the fastest aggregate time for three rides in the Club 10 Series.
Height 17.5". Shield 12.5" high. Plinth 5" high. A pentagonal wooden shield, with a silver medal bearing F.W.C.C. badge at the top. Four medals awarded to Tom flank this medal. The centre of the shield has an outline map of the British Isles in bright metal and under this a plate is inscribed 'Tom Easter Memorial Trophy'. The shield is affixed to a 3 tiered tapered wooden plinth on which are individual shields for winners' names and dates.
| | | | |
| --- | --- | --- | --- |
| 2007 | Ralph Lilley | 2006 | Nick Calvert |
| 2005 | Peter Rasmussen | 2004 | Peter Rasmussen |
| 2003 | John Hewison | 2002 | Andy Watson |
| 2001 | Jon Smale | 2000 | Ian Stokoe |
| 1999 | Tony Monks | 1998 | Andy Watson |
| 1997 | Gordon Draycott | 1996 | Darren Oliver |
| 1995 | John Hewison | 1994 | Andy Watson |
| 1993 | Marshall Thomas | 1992 | Marshall Thomas |
| 1991 | Dave Cook | | |