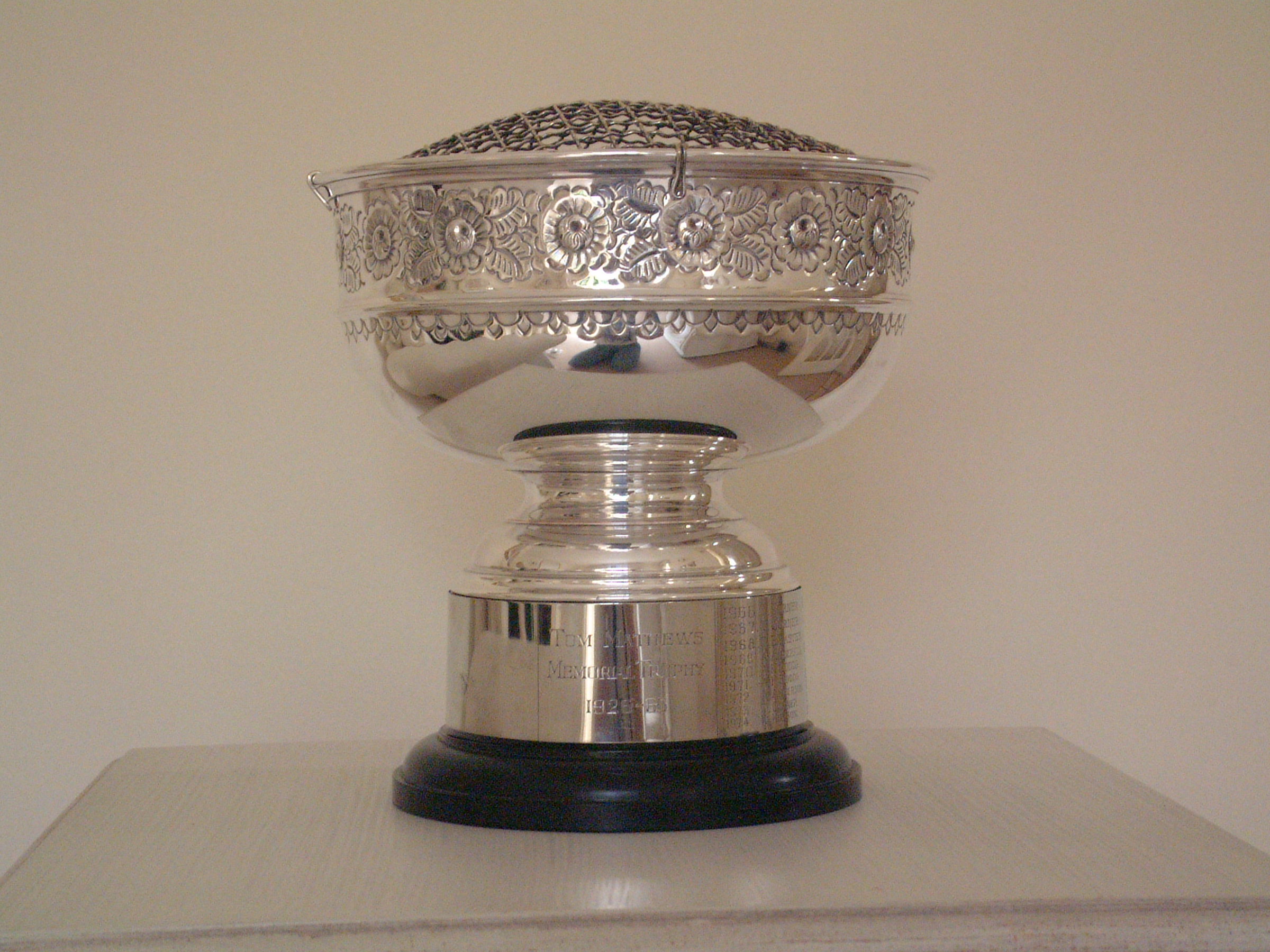 The Tom Mathews Trophy
Awarded for the fastest nett time in the Club 50 miles championship.
Minutes 6 Dec.1965 A.G.M "Proposed to purchase the Tom Mathews Memorial Trophy"." July 1966 "Purchased with donations from club members totalling £21.10.6"." 30 Oct. 1966 A.G.M. "Proposed extra money buy a small trophy each year for winner"" 1967 "Purchase and engraving costs £18.5.0.".Overall height 8.5". Bowl 5.5" high, 8.5" diameter. Plinth 3" high, 6.5" diameter.
A silver rose bowl chased around its upper circumference with flowers and leaves. A silver grille clips on to the top edge of the bowl and a second silver grille, attached by four hooks to the upper grille, rests on the bottom of the bowl. It stands on a circular black plinth which has a silver band bearing winners' names and dates.