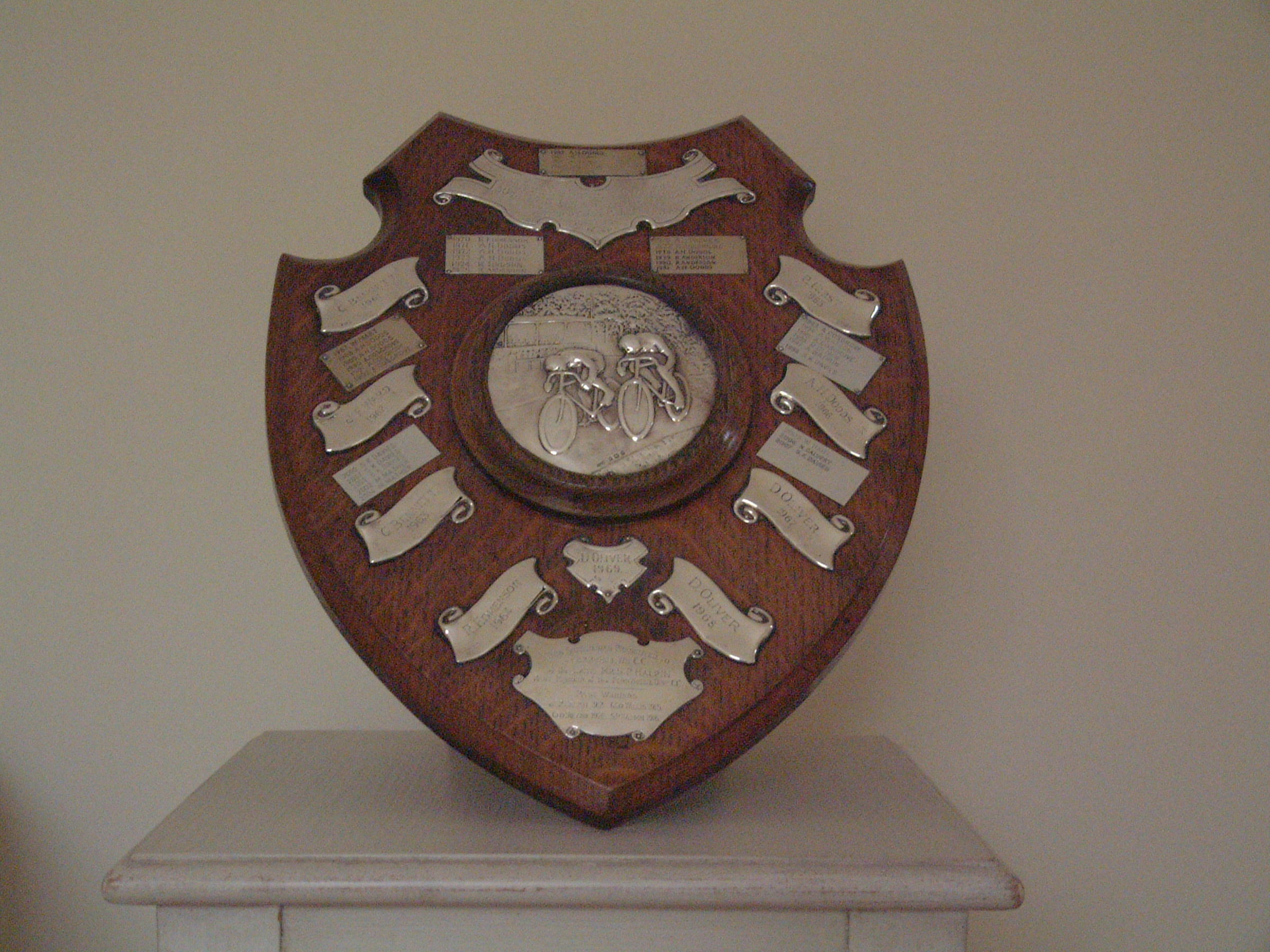 50 Miles Champion:

Awarded to the fastest rider in the Club 50 miles championship.
Overall height 17". Width 14". A wooden shield with a silver scroll at the top engraved as follows:- 'Ferryhill & District Cycling Club 50 miles Challenge Shield.
Presented by J.N. Pallister Esq. August 1912'. In the centre a large silver disc, set in a raised wooden circle, depicts 2 racing cyclists and a spectators' stand with scenery in the background. A silver scroll at the bottom of the shield is inscribed:- 'This shield was presented to Ferryhill Wh. C.C. by the late Mr. S.P. Halpin. Past member of the Ferryhill & District C.C.
Past winners:- J.E. Halpin 1912 Geo. Boland 1914 Geo. Willis 1915 S.P.Halpin 1916'. Single silver scrolls and plates around the shield bear winners' names and dates from 1961 onwards. A hinged stand is attached to the back of the shield with a metal chain for hanging.
Supplied by Fattorini & Sons, Art Silversmiths & Medallists, Bradford.